Albright has been serving Pennsylvania's Susquehanna Valley for over 100 years.
The faith-based, non-profit organization opened its doors in 1916 as the United Evangelical Home. For a century, Albright Care Services has provided a continuum of residential options and care. The mission of Albright is to create the highest quality of life by encouraging purposeful living through personalized, progressive, and compassionate communities deeply rooted in serving others. Albright is affiliated in faith with the Susquehanna Conference of The United Methodist Church.
From abundant retirement living to high quality long-term nursing care for seniors, Albright seeks to meet the housing and health care needs of seniors in ways that help them to age gracefully and with dignity. Albright is committed to serving seniors through exceptional wellness and rehabilitation programs, progressive medical technologies, and the most genuine, personal caregiving.

Dynamic and creative communities abundant in the passion to promote purposeful living.
NORMANDIE RIDGE

York, PA

RIVERWOODS

Lewisburg, PA
LANCASTER LIFE CENTER

LYCOMING LIFE CENTER

LEBANON LIFE CENTER
WARRIOR RUN MANOR

Watsontown, PA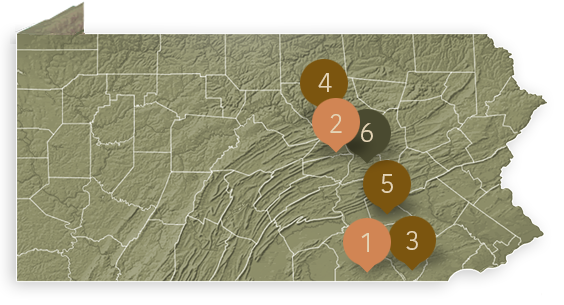 "Albright has been helping seniors since the early 1900s."
Find out more about our communities and lifestyle at Albright!
Please fill out the form below to get the conversation started.
Or, call us at (570) 522-3880
We look forward to hearing from you.